Credit: Butch Dill-USA TODAY Sports
Golf is a sport that requires a lot of knowledge and experience. When it comes to perfecting your shot, it all comes down to practice and also the equipment you have. As a result, we find it helpful to outline what golf balls can do to enhance or hinder your handicap. Keep reading to see how golf balls can influence your game play and also which balls made it on our best golf balls 2023 round up based on price, level, and swing speed.
RELATED: Best Golf Bags of 2023: Every Golfer Covered, No Matter Your Budget
Do Golf Balls Make a Difference?
Every golfer has probably wondered if changing golf balls will improve their golf game. Golf is a complicated sport because every player hits differently and comes to the course with their own set of golf balls and clubs. When looking at the impact golf balls have on the game, it is true that weight, shape, material, and more can impact game play.
According to physics, the weight of an object can directly impact its trajectory and therefore, how far it travels. Generally speaking, heavier golf balls will travel a shorter distance because of the air resistance and increased spin. The opposite is true for lighter golf balls. However, this leads to the question of control because it can be difficult to control a light golf ball.
Ultimately, there is science behind the way golf balls are designed, so it's important to be aware of the subtle differences between styles and brands. However, you should practice and get used to playing with one type of ball because consistency can allow you to improve control and predict shots in a more reliable way. When it comes to golf and picking golf balls, consistency is key.
ALSO READ: Most Expensive Golf Clubs in the World
Do Expensive Golf Balls Make a Difference?
As we mentioned, selecting the right golf balls and remaining consistent are important steps to becoming a great golfer. However, you cannot expect to purchase a super expensive box of golf balls and instantly become a better player. It takes immense skill and expertise to be able to tell the difference between cheap and expensive balls during a match.
That being said, expensive golf balls tend to be made with more layers and intricate design features. Therefore, they can travel faster on drives, help you control your short game, and remain steady during puts.
How to Choose Golf Balls?
When you're looking for golf balls, the two most important things to keep in mind are your personal preference and experience level. Once you know what part of your golf game needs improvement, you can look at factors like cover, layer, compression, and weight.
How Can You Tell If a Golf Ball Is Good Quality?
There are three factors that go into a golf ball that can begin to tell you more about its quality: cover, layers, and compression. Some golf balls are only made out of one material whereas others have up to five layers of materials. Balls with more complexity tend to be higher quality, but that doesn't mean that it is the best ball for beginners.
Cover
The two most common types of covers for a golf ball include urethane and surlyn. The latter is more common because it is a durable, plastic-like material. This is a factor that can influence your shots and also the longevity of your ball.
Layers
Layers tell us a lot about a golf ball because the core material depends on how many layers there are. For example, fewer layers probably means the ball is mainly made up of solid rubber and much harder. More layers could mean that the center is more of a gel-like, flexible rubber. The concept behind multiple layers is to capture multiple material reactions to the swing.
Compression
Lastly, compression tells us how much pressure was put on the ball when it was made. This also impacts how a golf ball responds to a hit. Typically, low compression is better for those with a high handicap and high compression for those with more expertise, or a low handicap.
RELATED: Best Golf Grips in 2023 That Will Improve Your Game
Best Value Golf Balls
If you're golfing on a budget, these are the best value golf balls you can find online. Since most value golf balls are fewer layers, you'll see most of them target distance as the main priority. This is best for beginners, but can also help experienced golfers hit further.
3. Callaway Warbird Golf Balls, $19.99
Callaway is a trusted name in golf gear, so their Warbird balls are an excellent, affordable choice. In either white or yellow, these balls are prepared to go the distance and crush speed on the course. They are made of two layers, so the design is pretty simple, which is perfect for beginners or reliable distance shots.
2. Wilson Duo Soft Golf Balls, $19.99
The Wilson Duo Soft golf balls are another great bang for your buck. This ball actually had the lowest golf ball compression value of all soft golf balls on the market in 2022, so it is a high handicappers best friend. You'll see more impact from your shots regardless of your power, so it is one of the best golf balls for your value and those who are new to the sport.
1. TaylorMade Noodle Long & Soft, $24.99
TaylorMade makes a great beginner ball at an affordable price called the Noodle Long & Soft. This ball is made with a compression value of 34, so it's super soft for anyone working on their swing speed and strength. It will absolutely carry you a far distance on the fairway, but you might feel a bit less control. However, for most beginners, this isn't obvious as they must work on their swing anyways. It's one of the best balls you can get for under $25.
ALSO READ: 21 Best Golf Shoes for Plantar Fasciitis 2023
Best Mid-Price Golf Balls
If you're looking for the best mid-price range golf balls, we've rounded up a couple of options that combine tour-style control and distance while still being affordable. All options are available on Amazon.
3. Bridgestone Golf e12 Contact Golf Balls, $34.99
Another trusted brand name for golf gear and the top golf balls is Bridgestone. The Bridgestone Golf e12 Contact golf balls come at a solid price point of $35, so they may not be the cheapest you can find, but it is for good reason. The design is said to allow for 46% more surface contact between the ball and the golf club to allow for better results with each hit. Golfers should see straighter and more forceful shots with this ball.
2. Titleist Tour Soft Golf Balls, $36.99
Titleist Tour Soft golf balls can begin to show you what "tour" quality means in a golf ball. This ball is known for its soft touch, which can improve short game and the level of control needed to play like the pros. However, its design is still pretty simple, which keeps the price point below $40 for a pack. Try it out if you're looking to experience a softer ball without sacrificing speed.
1. Callaway ERC Soft Triple Track Golf Balls, $39.99
Another great soft ball option is the Callaway ERC Soft Triple Track. It has a high-energy core, which uses the energy from your swing to make a faster and longer shot. However, these balls also include "Triple Track technology," which can help you out when putting. You don't want your ball to serve you well on drives and then spin too fast on the green, so this is the perfect mid-price ball to try out.
Best Premium Golf Balls
Premium golf balls tend to be more expensive because they are intricately made with additional layers and encourage more control. Check out which premium balls you can find on Amazon.
3. Bridgestone Tour B RX Golf Balls, $49.99
As you can see from Amazon, these Bridgestone Tour B RX golf balls were one of the "hot list" balls from GolfDigest last year. It costs a premium of about $50 a box due to the technology that went into designing this ball. Notably, the dimples create an anti-drag effect on the green and are said to fare excellent in windy conditions, which can be a huge obstacle for many golfers.
2. Taylormade TP5 Golf Ball, $52.99
The Taylormade TP5 golf ball is considered premium for its five layer design and dual-spin cover. The dimple pattern was thoughtfully created in order to improve the aerodynamics and physics of the ball's movement. As with any product that is handcrafted, this ball's premium increases. You can try out these balls for about $52 on Amazon.
1. Titleist Pro V1, $55
One of the best premium golf balls on the market is the Titleist Pro V1. These balls are $55 per dozen, which is steep if you golf often. However, this ball has proven to be incredibly popular in the game for years. It is sponsored by tons of pros and sees a ton of game play on tour. If you want to play like the best, this is the premium ball to do it.
RELATED: 20 Best Sports Movies of All-Time
Best Golf Balls for Beginners
The best golf balls for beginners tend to be distance balls that offer a straighter, more steady shot that can go the distance. This way, your drives will be reliable and you can practice to improve your short game and overall handicap.
2. TaylorMade Tour Response, $42.97
The TaylorMade Tour Response ball is one of the best golf balls for beginners for many reasons. The first being that the color has great visibility and also a stripe to help beginners center the ball and hit straight. It is created with three layers, so it's not a hard and simple plastic ball by any means. It is made to go fast, far, and feel soft so that you can develop confidence playing in your earlier career.
1. Callaway Supersoft Golf Balls, $32.95
Callaway Supersoft Golf Balls are another one of the best golf balls for beginners because of the incredibly soft technology. This allows beginners to shoot longer and straighter than they might with a heavier, stiffer ball. Callaway specifically designed the dimples to work with aerodynamics, so that the player will see a high lift and extra distance. This can give new golfers confidence in their game early on.
Best Golf Balls for Average Golfers
If you have a mid-level handicap, then you're probably a pretty decent golfer. As a result, you can start to get a bit more specific with your golf ball selection. While you might be an average golfer (which is a compliment, not an insult), you deserve above average balls. As a result, these are a step in the tour direction and require more control than beginner golf balls.
2. Maxfli 2023 Tour S Golf Balls, $39.99
Maxfli 2023 Tour S Golf Balls fall in the mid-range of price and also tour play. It is made with three layers and a low compression core. This enables high speeds while still balanced by the center of gravity. This is important for players that are still looking to improve their shots in terms of distance and consistency. That's the biggest difference that comes out of this ball: strokes become more balanced and accurate.
1. Titleist TruFeel Golf Balls, $24.99
These Titleist TruFeel Golf Balls are a distance ball with a flexible, soft feel. It comes in a variety of colors and is probably best suited for high to mid-handicappers. However, with the TruFeel technology, it is a bit easier to control your ball spin and trajectory than most distance balls. At $24.99 on Amazon, this is a great value for anyone looking to slightly upgrade their balls.
Best Golf Balls for Low Handicappers
Better known as tour-level or pro golf balls, these are multi-layer golf balls that work best for experienced golfers. This is due to the control needed, so here are the best golf balls we recommend for low handicappers.
2. Titleist AVX Golf Balls, $54.99
First up for low handicappers, the Titleist AVX golf balls are an excellent choice to help you exercise control on your strokes, especially when it comes to iron spin. The long game with these balls is far, but also low and controlled. As Titleist says, it is there to "enhance your game," so you'll recognize the improvement in your spin control even though you don't give up on your distance.
1. Srixon Z-Star, $35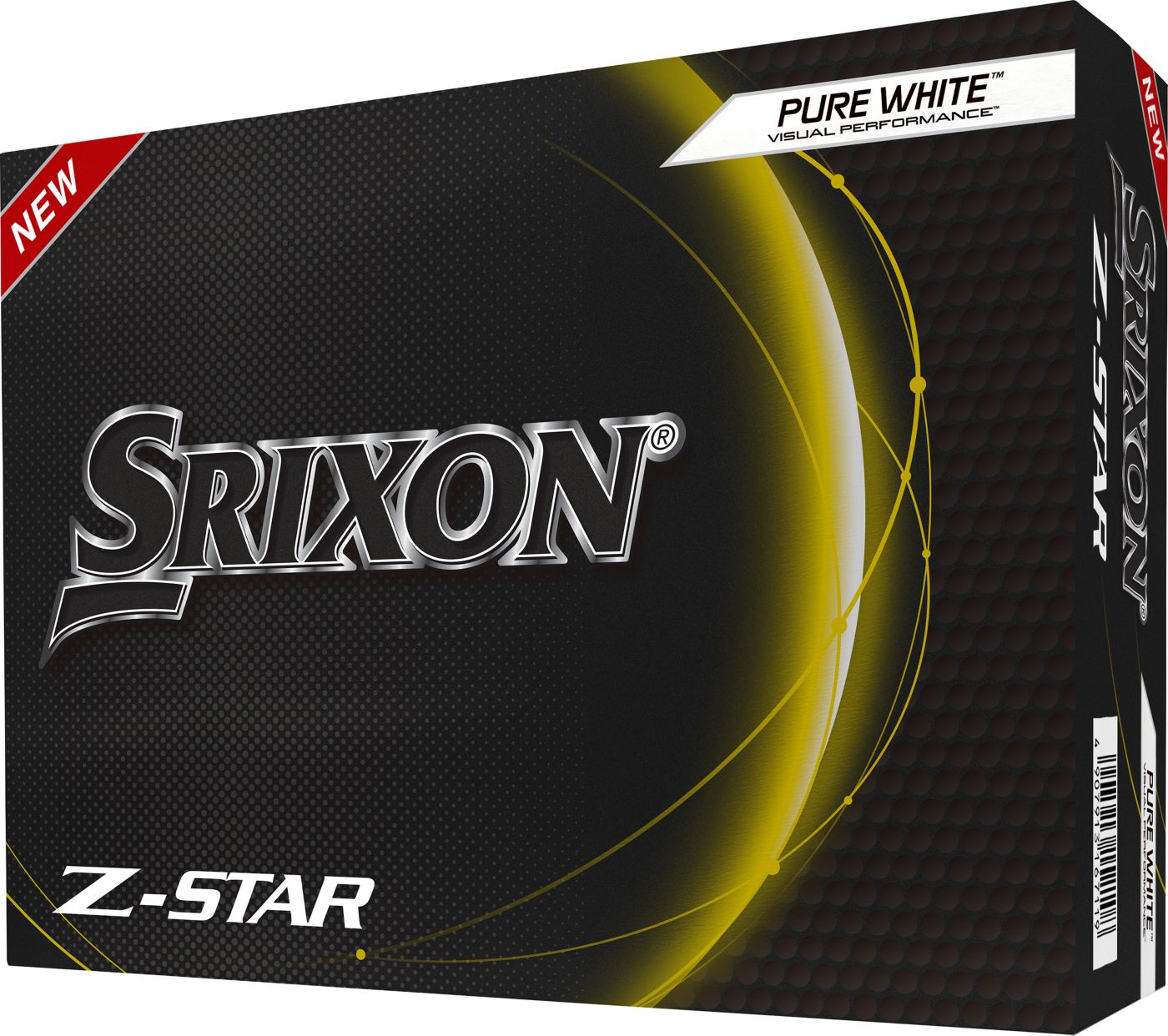 Srixon is another respected golf ball manufacturer and these Z-Star balls are known for their premium design that give advanced, low handicap golfers a ton of control and stopping power. There are three layers and a uniquely thick urethane cover to ensure the ball flies straight every time. If you are looking for a performance ball, this is definitely one of the best golf balls at the tour level. Plus, under $40 is pretty reasonable for a tour golf ball.
How Do You Choose a Golf Ball Based on Swing Speed?
Aligning your golf ball to swing speed is a common practice in golf, but it is also something that people tend to disagree on. A helpful guideline that we found is to choose a compression number that is close to your swing speed in mph.
Specifically, when you use a driver at the driving range, you can see your swing speed in mph. If your speed reads 70 mph, then you can select a ball with a compression number around 70 as well. It doesn't need to be perfect, but if the numbers are not close at all, you could risk hurting your drive potential. Your swing speed impacts your drive shot and drive distance the most, so that's important to keep in mind.
Before picking your go-to golf ball, be sure to hit the driving range or a golf pro shop to test your swing speed. This and your experience level will give you a ton of information before purchasing balls.
Best Golf Balls for Fast Swing Speed
First off, you're probably wondering what is considered a high swing speed in golf. Generally speaking, anything around or above 100 miles per hour is considered a fast swing speed. If this is you, it also probably means you have a low handicap as swing speed and handicap have been found to be connected.
1. Mizuno RB Tour Golf Balls, $42.95
Mizuno RB Tour Golf Balls are the best golf balls for anyone with a high swing speed because they have a low trajectory and subtle spin off of a driver. As a result, speed from the golf swing is essential to pushing these balls to the best possible drive on the course. Plus, the compression for these balls is about 91, which would fit someone with a 90-100+ mile per hour golf swing quite well.
Best Golf Balls for Mid-Level Swing Speed
When looking at a mid swing speed, that probably means anywhere from 80-100 miles per hour. If this is you, then you are in the middle of what golfers would consider a speedy swing. It can be improved with strength and practice as well, but here is the best golf ball option for your current swing speed.
1. Titleist Velocity Golf Balls, $29.99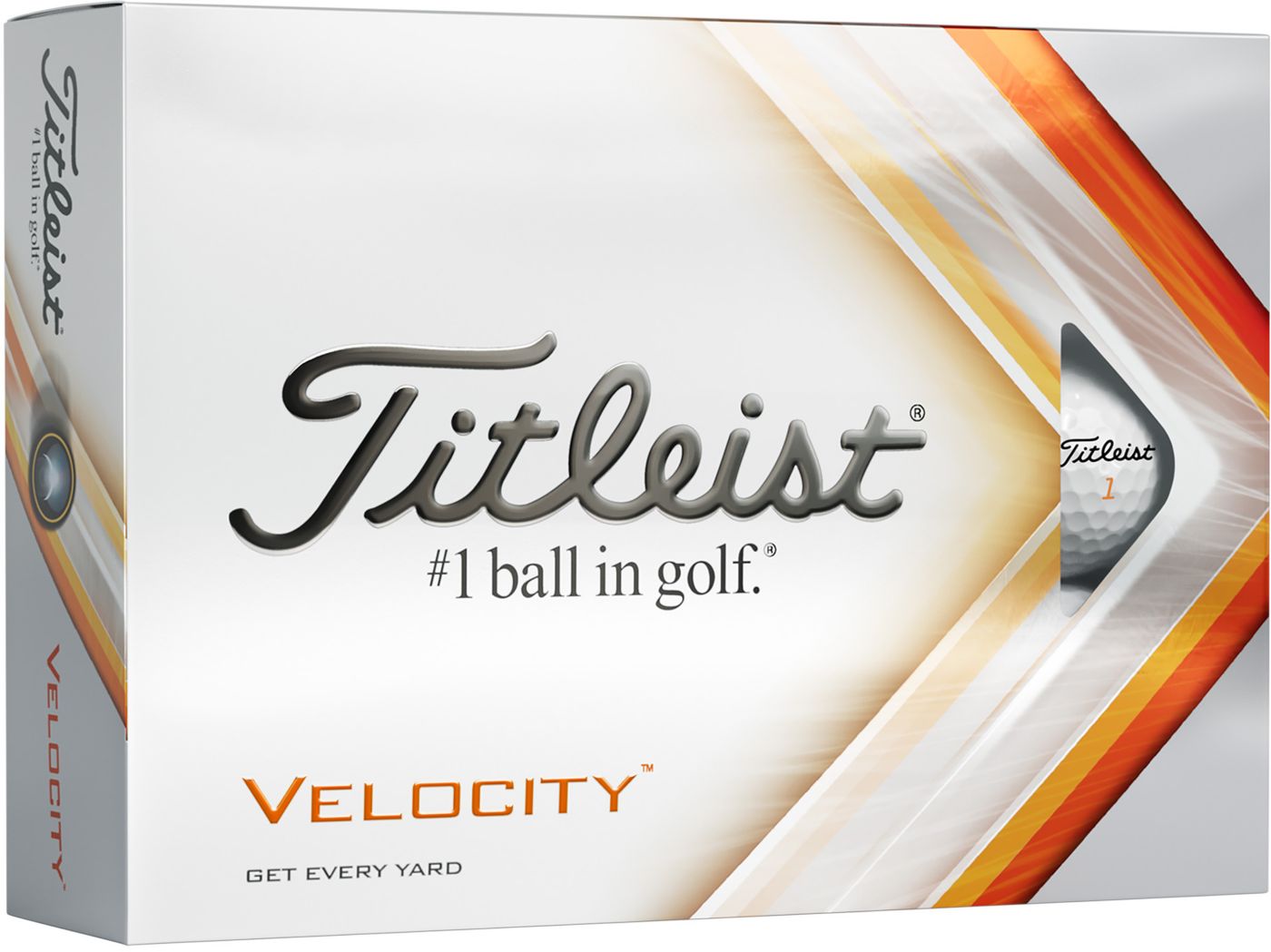 Titleist Velocity Golf Balls are a no brainer for golfers with a mid-range swing speed. The name "Velocity" means exactly what is suggests: these balls move incredibly fast and have a high flight shape that can improve your overall game play. This way, where you might lack a bit in swing, you can make up for in serious distance. However, they are known to feel playable around the green, so you won't feel too out of control with short shots.
Best Golf Balls for Slow Swing Speed
There's nothing wrong with having a slow swing speed. In fact, most, if not all, beginners have a swing speed on the slower side. When classifying your swing speed, under 80 miles per hour is usually what is considered "slow" or beginner-level. However, you can help your golf game by picking the best golf balls that suit your swing. This usually means finding a golf ball with a low compression that aligns closely with your swing speed.
1. Srixon Soft Feel Golf Balls, $22.97
The Srixon Soft Feel golf balls are the perfect choice for those with a slow swing speed. The ball has a couple of key features that help beginners drive a lot further than they normally would such as a "FastLayer Core," easy target alignment, and a "Speed Dimple Pattern." As a result, you will get extra speed and distance at your own swing speed.
What Is the Best Golf Ball for Cold Weather?
If you golf into the late fall or early winter months, temperatures can get quite chilly and even impact how your golf ball plays on the course. The reason for this is that cold temperatures create more density in the air and as a result, objects move slower. Golf balls can become harder in the cold and when you combine that with dense air, they may not travel as far. As a result, it's best to select a super soft, distance golf ball for cold weather like the following option from Golf Galaxy.
1. Wilson Duo Soft Optix Golf Balls, $22.99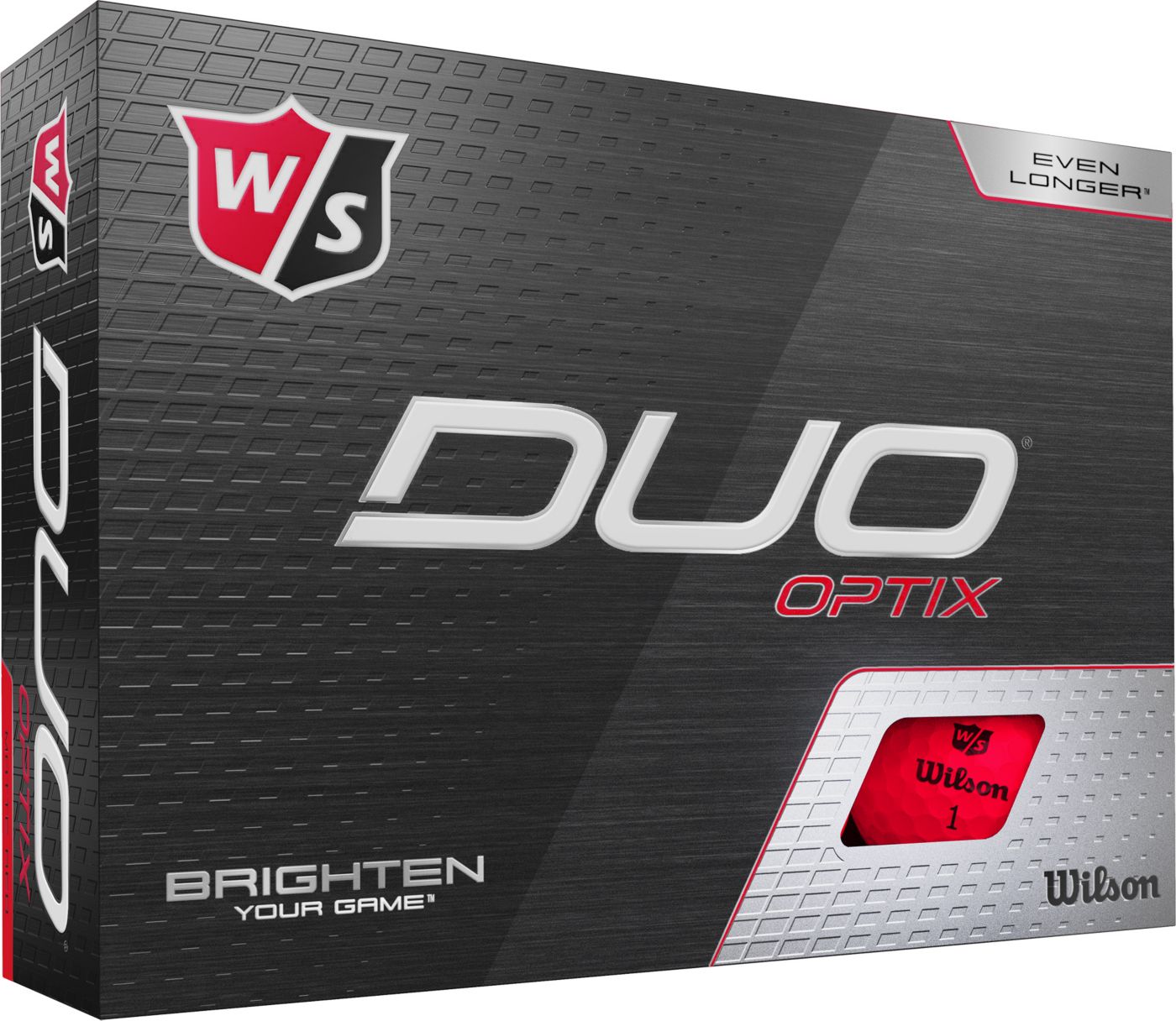 While any soft and distance golf ball will fare better in the cold weather, the Wilson Duo Soft Optix balls are our number one pick overall for those chilly days on the course. This golf ball is designed to travel further than any other Wilson ball and it also has increased height and visibility which can be key during windy, cold conditions. Each color offered is bright neon, which makes it easy to find in case you're brave enough to golf in light snow or rain. Overall, though, for under $25, this ball has a super light and detailed dimple construction that makes distance and speed its main priority, which is what you need in cold weather.
What Golf Ball Does Tiger Woods Use?
Tiger Woods has said in many interviews that he is loyal to Bridgestone golf balls. While he used to play with the Tour B XS, he made a switch up last year to the Tour B X ball to increase his power and "pop."
What Ball Does Phil Mickelson Play?
Phil Mickelson is known to play with the Callaway Chrome Soft X golf ball. It is used by both pros and beginners, but specifically provides a fast drive and more advanced spin profile. It makes sense that Phil uses this ball because he is a master at control.
What Golf Ball Does Rory McIlroy Use?
Rory McIlroy gave an interview after his 2022 golf season and said switching to TaylorMade's TP5X from 2019 was his "turning point." He believes this ball gave him much more control of the spin in windy conditions.
When Should You Throw Away Golf Balls?
If you're searching for the best golf balls, the easy answer is that any kind of brand new balls will be in the best shape. But, for those loyal to their signature golf balls and the shot it provides them, it is important to know when you need a fresh box. Believe it or not, golf balls do need to be replaced after a certain period of use. It is not an exact science because it depends on how often you play, what kind of balls you have, and where you store golf balls.
The look and feel of golf balls will give you a warning as to when it is time to throw them away. Moldy, dirty, and stained golf balls tell us that they have been hit a lot as well as exposed to humidity and maybe even ponds. If you want to double check, hit the ball a few times and see how it feels. If it feels unusually heavy or the spin is off, you may have a waterlogged ball. In that case, it's best to toss your old golf balls because it is not going to help your game.
RELATED: Tiger Woods blasts golfers who left for LIV Golf
What Is the #1 Golf Ball?
While this is an extremely subjective choice, one of the most popular golf balls for pros is the Titleist Pro V1. Some of the best players on tour sponsor this ball including Will Zalatoris, Jordan Spieth, and Max Homa. The Pro V1 is known to offer a stable trajectory, which makes it one of the best golf balls for all golfers. However, its higher price tag explains why pros tend to be the customer base.
Which Brand of Golf Ball Is Best?
While everyone has their personal preferences when it comes to golf ball and golf gear brands, one of the oldest as well as most reputable and popular is Titleist. It was established in 1932, making it one of the oldest golf equipment companies out there. Plus, they were actually founded because of a missed putt, which turned out to be due to an off-center golf ball. As a result, Titleist used science to start making their own golf balls. They have a pretty amazing origin story and the number one ball on the market, so it is safe to say they are also the best golf ball brand out there.
Before you go, check out: 13 Best Streaming Platforms for News and Sports
Final Thoughts
Ultimately, when searching for the best golf balls, you should walk yourself through a couple of key questions like what's my my budget, golfing level, and swing speed? From there, you can do a little research and take a look at our recommendations to select the ball with the right function. Be sure to check the compression number, layer information, and tour status, which can make the difference for advanced golfers.
It all depends on your personal experience, so the ball that is right for your golf buddies might not be right for you. Either way, upgrading your golf balls can give you a leg up the next time you play.