Kurt Warner, former 2000 Super Bowl MVP and NFL Network analyst, refers to Johnny Manziel as the top quarterback prospect in next week's NFL Draft. However, Warner is not in support of the Dallas Cowboys drafting Manziel with their first pick.
Even Kurt Warner doesn't think the #Cowboys should go after Johnny #Manziel http://t.co/iDDdzMGzoO

— Blue Star (@BlueStarBlog) May 2, 2014
Warner stated per Fox Sports..
I look at two different factors. First, is the fact that they have a lot of holes in that team," Warner said Thursday on an NFL Network draft show. "They got to make a lot of moves to make themselves competitive, a playoff contender and a championship contender. When you have a quarterback that you just signed to a $100 million deal, do you go out and make that move for another one when you have those pieces? I say no.
Warner also mentions that Tony Romo is the Cowboys franchise quarterback, and adding another quarterback would put unnecessary pressure on Romo,
I have to say I agree with this last piece. Can you imagine both Romo and Manziel on the same team? It would give the Cowboys that same type of circus environment that the New York Jets had with both Mark Sanchez and Tim Tebow tag-teaming as quarterback.
What do you think? Could you see Manziel as Romo's sidekick? Or if Manziel was drafted by the Cowboys, would Romo's world come crashing down into pieces as he crumbles under the pressure of having a vibrant, young quarterback to compete with?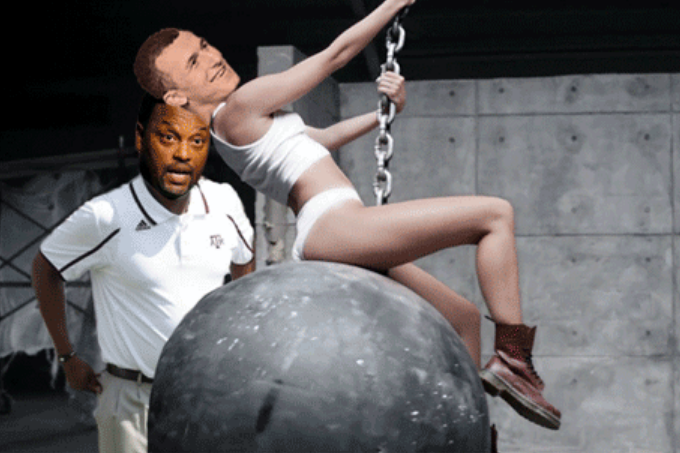 Photo: Daniel Shirey, USA Today Sports