With the 2014 NFL Draft just a couple of days away, all the talk is about who will be selected in the first round. And, while being selected in the first round is an incredible, once-in-a lifetime honor to those hard-working, incredibly skilled athletes, we must keep in mind that magnificent talent often goes un-sighted at first and is later discovered well after the draft ends.
Via Fox Sports, here are 10 elite NFL players who were not selected in the first draft round, and most of whom were not even chosen until much later rounds, who ended up amazing steals down the road.
10. Marques Colston, Wide Receiver, New Orleans Saints
Colston originally thought to be too slow, wasn't even selected until round 7 of the 2006 NFL draft. In his eight seasons with the Saints, he only has two seasons where he didn't surpass the 1,000-yard receiving mark, and he boasts 63 career touchdowns going into the 2014 season.
9. T.J. Houshmandzadeh, Wide Receiver, Cincinnati Bengals
Also a seventh-round draft pick, Houshmandzadeh was at first overshadowed by the Bengals second-round pick, Chad Ochocinco. Nevertheless, making a name for himself, Houshmandzadeh spent 11 seasons with the NFL, eight of which he played with the Bengals, tallying nearly 6,000 receiving yards in 506 receptions.
8. Jamal Anderson, Running Back, Atlanta Falcons
Lucky number again is Anderson who was picked in Round 7 by Atlanta in 1994. Anderson wasn't used much at the beginning of his career, but he won the starting job in his third year and managed to rush for over 1,000 yards in four of his eight years with the Falcons. In 1998, Anderson nearly hit the 2,000 yard mark finishing with 1,846 rush yards.
Nice, and thanks alot! RT @fperrone07: Miss these days!!! Greatest Falcon running back!!! Reason I'm a fan today!!!!! pic.twitter.com/qooInsqVEE

— Jamal Anderson (@jamthedirtybird) May 4, 2014
7. Terrell Davis, Running Back, Denver Broncos
Davis was not selected until the sixth round of the 1995 NFL draft. Let's just say that a few awards like 1996 NFL AP Offensive Player of the Year, 1997 Super Bowl MVP, and 1998 NFL AP Offensive Player of the Year make Davis one of the best late-round steals of all-time. Not to mention that he posted over 7,600 yards on the ground in his seven years with the Broncos.
Davis, now a spokesperson for NFL Network, may be strong and mighty, but he is not a big fan of California earthquakes.

6. Will Shields, Guard, Kansas City Chiefs
Shields, who was selected in Round 3 back in 1993, was one of the best offensive linemen ever, and never missed one game in his 14 years with the NFL. Of his 14 seasons, Shields participated in 12 Pro Bowl games. This was good enough to make Shields a first-ballot Hall of Famer.
5. Ronde Barber, Cornerback, Tampa Bay Buccaneers
After an amazing 16-year career with the Tampa Bay Buccaneers, Barber, originally drafted in the third round in 1997, started in 183 consecutive games. Posting 47 interceptions and over 1,000 tackles made Barber a treasure of a steal for the Buccaneers.
4. Zach Thomas, Linebacker, Miami Dolphins
Drafted in 1996 in the fifth round, Thomas played for 12 years with the Dolphins, spending his final year in the NFL with the Dallas Cowboys. 1,106 tackles, seven Pro Bowl appearances and 182 total games made this Texas Tech product one of the top linebackers in the NFL.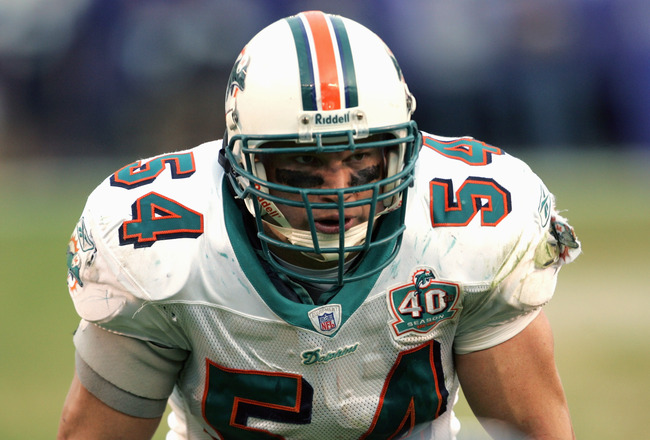 3. Thurman Thomas, Running back, Buffalo Bills
Thomas, who made the Pro Football Hall of Fame, slipped to the second round in 1998 due to the fact that evaluators believed his injured knee could be a potential concern. Obviously in hindsight, this was a ridiculous concern.
Thomas' knee clearly wasn't an issue from early in his career as he posted eight back-to back seasons with over 1,000 rushing yards. Multiple Pro Bowls and awards make Thomas one of the most successful running backs the NFL has ever had.
Thomas enjoying the recent Kentucky Derby Races.
These two had it in the bag pic.twitter.com/NfN0FSaBbu

— Thurman Thomas (@thurmanthomas) May 4, 2014
2. Shannon Sharpe, Tight End, Denver Broncos
Sharpe went undrafted until Round 7 back in 1990 because teams were not sure if he was tight end or wide receiver material. Turning out to be quite a gem for the Broncos, he was a flexible asset to the team, earning his induction into the Hall of Fame. Sharpe finished his 12-year NFL career with 10,060 total receiving yards.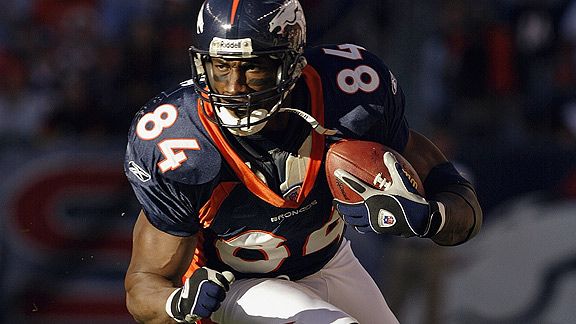 1. Tom Brady, Quarterback, New England Patriots
Can you believe this? As reported by Fox Sports..
Scouts said Brady didn't have a good arm, was too slow and wasn't going to be anything more than a backup after being selected in the sixth round of the 2000 NFL draft.
Backup quarterback only? Drafted in the sixth round by the Patriots in 2000, Brady has two NFL Super Bowl MVP awards, nine Pro Bowl appearances, 359 total touchdowns and nearly 50,000 passing yards, just to mention a few of his outstanding accomplishments. Still going strong, Brady is entering into his 14th season with the Patriots.
Brady certainly has proven his nay-sayers completely wrong and to top things off, this poster boy scored the hot super-model wife, has beautiful children and owns mansions all over the United States.
Who's winning now?
These 10 fantastic NFL draft picks, who ended up being quite the steal for the team in which they played, or currently play for, clearly show that the cream of the crop isn't always found at the top. The 2014 NFL draft kicks off Thursday. And inevitably, future NFL legends will be discovered in some of those late-round picks.
All draft round, awards and statistical data are provided by Pro Football Reference.
Photo: Courtesy: Pinterest.com